Do you remember going to bed on a dark winter's night full of hope that Santa deemed you to be a good boy or girl this year? Hoping that what was on your wish list would be underneath the Christmas tree waiting for you in the morning. Well it is time to take a trip down memory lane and hop on board the nostalgia express because The Shebeen is bringing you our 'Top 10 Childhood Christmas Toys From The 80's & 90's'
1. Fashion Wheel (80's)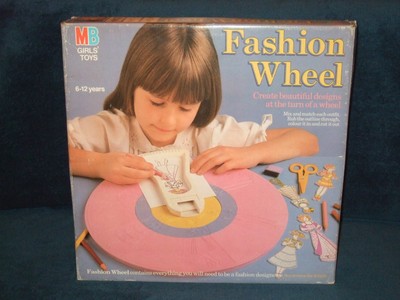 ~A must have for every 80's girl, hours of fun and creativity. Making endless paper dolls, naming them, giving them characters and bringing them to school.
2. TalkBoy (90's)
~Possibly the best movie tie in product ever. It was originally conceived as a non-working prop for the 1992 movie Home Alone 2: Lost in New York, used by the main character Kevin McCalliste. In 1993 it was made into a working retail version, the impetus of which was a letter-writing campaign by young fans of the film. Sales of TalkBoy were huge for Christmas 1993.
3. Furby (90's)
~Furby was released in 1998 by Tiger Electronics. It resembles a hamster/owl and this really was the "must-have" toy following its holiday season launch. Over 40 million Furbies were sold over three years with 1.8 million sold in 1998, and 14 million in 1999. Its was translated into over different 24 languages.
4. Atari (80's)
~This was one of the first ever games consoles. The Atari sold over 10 million units between 1980 & 1983. Games included Space Invaders, Pac-Man, Blackjack, Combat, Indy 500, Star Ship, Street Racer, Surround and Video Olympics. It was a rather expensive toy retailing at almost $250 which is around $750 taking into account today's inflation rates.
5. Petit 990 (80's)
~By incorporating the song '9-5' by Dolly Parton into the TV avert the Petit 990 was always going to be a hit.
5. Supersoaker (90's)
~This brought endless hours hours of fun and mischief to a huge amount of households throughout the country. There was a whole range of Supersoakers (Google them to really bring back memories), the Super Soaker 50 was just the entry-level piece. Having one of the better Super Soakers in your neighbourhood was a symbol of power.
5. Velcro Catch (90's)
~It is up there with one of the cheapest presents but also one of the most fun. The only problem was when you inevitably lost the velcro ball normal tennis balls just didn't match up.
7. Cabbage Patch Doll (80's)
~These dolls were first seen on our shelves in 1983. By the end of their first year almost 3 million of the Cabbage Patch Kids Toys had been adopted but demand was not met. The Cabbage Patch Kids Toys go on record as the most successful new doll introduction in the history of the toy industry.
8. Mr. Frosty (80's)
~With Mr. Frosty you could make your own treats at home. You'd load him up with ice cubes, turn a handle, squirt some juice from his pal Percy Penguin onto the slush, and away you'd go. This meant you could have sweets any time of the day, without your parents permission!
9. Gameboy (90's)
~The must have toy of the early 90's. If you didn't have one but your friends did you made sure your parents knew about it. With classic games like Super Mario and Tetris it provided every user with hours of fun along with a slight migraine.
10. Rubik's Cube (80's)
~Quiet frankly one of the most frustrating games ever made, that is until you realise you can peel off the stickers. As of January 2009, 350 million cubes had been sold worldwide making it the world's top-selling puzzle game. It is widely considered to be the world's best-selling toy.
We hope you enjoyed our blog post and don't forget there is still time to book The Shebeen for your Christmas party. Simply click here to see how The Shebeen can fit into your Christmas party.